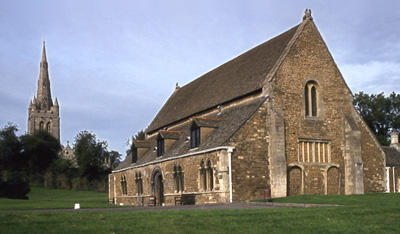 Have you got a property full of old furniture, rubbish and junk? Do you need a reputable company to come and clear it for you?
We offer a friendly and professional house clearance and rubbish removal service in Oakham, Rutland and surrounding areas.
Some common types of properties we clear are
Deceased properties
Ex-rental (neglected) properties
Properties ready for sale
All our clearances are confidential and carried out with the up-most care. We pride ourselves on being on time, professional and most importantly friendly.
What sort of items can we clear?
We clear all types of furniture, junk, rubbish, crockery, kitchenware, clothes, books and other miscellaneous items. We can also take fridge freezers, washing machines, microwaves and more.
Got a bizarre item? Give us a call and we'll tell you if we can take it. You'd be surprised at the types of items we have cleared.
Garden Clearances Oakham
We also provide a garden clearance service and can cut down over grown brambles, trees, ivy, weeds and grass. Garden clearances can be time consuming and hard work - especially for those that don't have the correct tools - If you have an out of control garden feel free to contact us for a free friendly quote.
Call us today - 07547 333 725