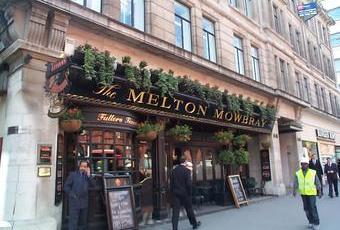 Are you looking for a friendly, reliable house clearance company in Melton Mowbray?
House Clearance Leicester are located only a few minutes away from the centre of Melton Mowbray - making us ideal for any house clearance or rubbish removal in the area.
We clear any property - no matter how big or small the job - we can do quick clearances of simple furniture - and also clear houses full of brick-a-brack, clothes, books, crockery and miscelanious rubbish and junk.
We are happy to bag up any loose items, load everything into our van and take them to the tip.
We are proud to offer:
Free quotes.
Fair prices.
A wealth of clearance experience and knowledge.
Friendly, uniformed family run business.
Garden clearance Melton Mowbray.
We also tackle neglected gardens. We are very experienced in overgrown brambles, stinging nettles, ivy, weeds and grass. We have cleared gardens that have grown as high as the upstairs windows so no matter how bad your garden is - we're confident we've cleared worse and have all the tools for the job.
We cover Melton Mowbray and the following areas:
Little Belvoir, Wartnaby, Holwell, Scalford, Wycombe, Chadwell, Walktham On The Wolds, Stonesby, Garthorpe, Saxby, Stapleford, Leesthorpe, Little Dalby, Leesthorpe, Eye Kettleby, Great Dalby, Frisby and Kirby, Pickwell, Eye Kettleby, Asfordby, Welby, Potters Hill
Call us today - 07547 333 725